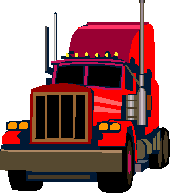 Department of Transportation Physicals
Same Day Medical Certificate
We do the DOT physicals right here in our office. Upon the successful completion of a DOT physical we immediately provide a DOT medical certificate or medical card. As of May 21, 2014 all healthcare professionals have to be certified to perform DOT physicals by the FMSCA. Dr. Gajkowski has taken the training and is a certified medical examiner as required by this new rule. Our FMCSA-certified physician is here to help you understand Department of Transportation requirements and keep you safe on the road. He is a board-certified, NRCME-certified clinician with over 20 years of experience. We can take care of your Occupational Health needs.
If you are curious about what is on the exam then check out the DOT Exam form here...DOT Physical
The office is open Monday through Friday and on Saturdays by appointment.
Conveniently located at the I-77 exit at Copley Road (SR 162)
Call now to learn more or schedule your physical 330 836-8661
E-mail here for an appointment... Appointments
Keep the following in mind before your DOT physical visit:
-Get a head start on your paperwork by filling out the driver's portion of the exam ...DOT Physical
-Insurance does not cover this exam (but some employers may pay for this exam)
Here is a list of things to bring that may be helpful:
| | |
| --- | --- |
| | Glasses or contacts if your vision requires a prescription |
| | Your last DOT Medical Card |
| | List of medications with dosages |
| | If you have any questions or concerns call and discuss them with our doctor |
1458 Copley Road
Akron OH 44320
Phone 330 836-8661
http://www.akronbackdoctor.com
For more information www.ohiobmv.gov